Fences / Snowfall / Elms
Date: January 18, 2020
Location: the Cannery at South Penobscot, Penobscot
---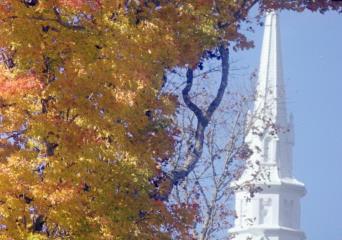 Composer Steve Norton and filmmaker Matt Shaw will share new work in a program presented at The Cannery at South Penobscot in collaboration with Northeast Historic Film.
Fences / Snowfall / Elms is a screening of three works mediating the relationship between humans and our environment.
Graciously made available by Northeast Historic Film, Just Fences reminds of us the ephemerality of our constructed world.
field: snowfall, February 13 by sound artist and musician Steve Norton, immerses us in the aural realm of weather.
Saints of Circumstance, a film by Matt Shaw observes the cultivation of nature within society.
After the screening, please join us for conversation over snacks and drinks.