Maine Music Society 4th Annual Online Auction
Date: November 6, 2021 - November 17, 2021
Location: www.mainemusicsociety.org, Lewiston
---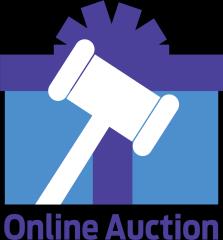 Maine Music Society announces 4 annual Online Auction – November 6, 2021 to November 17, 2021
Looking for a unique shopping experience? Take a look at the amazing assortment offered on the Maine Music Society's fourth online auction site beginning November 6, 2021. You'll find everything from fishing flies tied by a local expert fly fisherman to homemade breads to a brand-new bike, vacation rentals, gift certificates from a variety of local businesses, beautiful artworks, photography, fashions and gift baskets crafted by local artisans, and dinner for four prepared by a local chef.
You'll be able to preview everything on November 5 so that you're ready to start bidding when the site goes live at noon November 6. The Auction will close 10 days later at 9 pm on November 17, 2021. Winners will be notified and given the location to pick up items.
Details on bidding procedures and a link to the auction website are available on the MMS website www.mainemuiscsociety.org.
MMS is pleased to announce that performances are back! The Chorale is gearing up to present three exciting concerts in the 2021-22 season: A Season of Celebration, The Greatest Hits of the Past 400 Years, and Elle Chante – She Singsfeaturing female composers from Medieval music to gospel to contemporary artists like Carole King, Carly Simon and others.
Please support the MMS Chorale, Chamber Singers and Orchestra with this fantastic shopping experience just in time for the holidays.
Contact information: info@mainemusicsociety.org
Filter Events
Venue
www.mainemusicsociety.org
46 Cedar Street
Lewiston
ME
04240
Connie Hitchcock
207-312-5917
moc.loa@ochctihac