Mike Miclon's The Early Evening Show
Date: September 7, 2019
Time: 07:30 PM - 09:30 PM
Location: Celebration Barn Theater, South Paris
---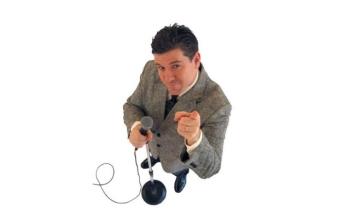 The Early Evening Show, a late-night talk show spoof, has been performed from Maine to Switzerland. A sell-out phenomenon, the Early Evening Show is the longest-running live variety show in Maine state history!
The Bangor Daily News called it, "a seamless, hilarious production," and CBS Sunday Morning called it, "must-see reality."
Join us the first Saturday of each month for lots of surprises with an ALL NEW SHOW!