Seanachie Nights-The Pirate Queen
Date: August 19, 2019
Time: 07:00 PM - 09:00 PM
Location: Bull Feeneys, Portland
---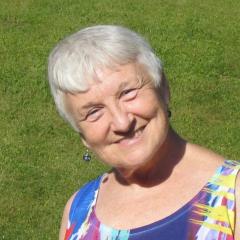 Seanachie Nights, a monthly evening of stories and music from the (mostly) Celtic tradition, presents storyteller Marni Gillard telling the true story of Granuaile: A Notorious Woman.
With music on concertina and fiddle from the Seanachie Nights Regulars: Lynne Cullen, Kurt Kish, and Janet Lynch.
A Notorious Woman depicts the life of Grace O'Malley (1530-1603), an Irish clan chieftain's daughter who captained her own trading ships and pirated when she needed to, during the years when Elizabeth I of England was forcing the Irish to surrender their lands to the crown and relinquish their language, law, and religious practices. In this unique presentation, Marni Gillard captures the essence of the powerful Irish leader, sailor, wife and mother, who became the leader of her clan, chose her own husbands, and met Queen Elizabeth as an equal.
"Through stories we see ourselves as if in a mirror," says Marni Gillard, who discovered storytelling while teaching middle school English in Niskayuna, New York. Marni Gillardwas a teacher for twenty years, but when she discovered the power of storytelling, she left to tell tales and teach others about this amazing art. Her book, Storyteller, Storyteachertraces her journey into storytelling and the transformation it brought to her classroom. Her CD, Without a Splash: Diving into Childhood Memories, shows how life's small traumas and triumphs guide our futures.
For more information about Marni, visit, www.marnigillard.com