USM Jazz Combos Concert at One Longfellow Square
Date: April 17, 2019
Time: 07:00 PM - 09:00 PM
Location: One Longfellow Square, Portland
---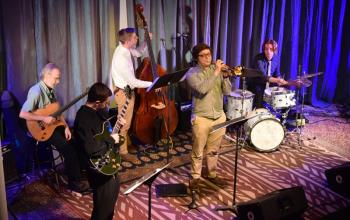 Tuesday April 17 at 7:00 PM
Jazz Combos Concert
One Longfellow Square, Portland
This show will include performances from both instrumental and vocal jazz combos. The groups will include the Chris Klaxton Combo, the Gary Wittner Combo, the Bronek Suchanek Combo, the Taylor O'Donnell and A Cappella group.
Admission is $5 in advance
On the day of the concert $10 for adults
$7 for seniors,
$5 for students.
For more information, visit www.onelongfellowsquare.com