York County Mini Maker Faire
Date: November 3, 2019
Time: 10:00 AM - 05:00 PM
Location: Pepperell Mill Campus, Biddeford
---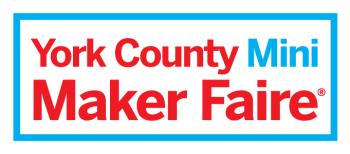 Engine, a nonprofit arts organization in Biddeford, Maine, will host the second annual York County Mini Maker Faire, joining a prestigious group of over 220 mini and featured festivals around the world on Sunday, November 3rd, 2019 from 10am-5pm at the Pepperell Mill Campus, in downtown Biddeford, Maine.
York County Mini Maker Faire is an all-ages festival that inspires, educates and entertains, propelling ideas into reality and passing curiosities into amazing creations. Makers will from all over Maine to share their cutting-edge inventions and artistry, as well as teach their craft to attendees—from woodworking to robotics.
York County Mini Maker Faire joins a prestigious group of over 190 smaller, independently-produced "Mini Maker Faires" and over 30 larger-scale Featured Maker Faires that take place around the world in cities including Tokyo, Rome, Shenzhen, Taipei, Seoul, Paris, Berlin, Barcelona, Detroit, San Diego, Milwaukee, and Kansas City.
Engine, a non-profit organization, is committed to celebrating the Maker Movement by connecting and educating York County makers of all ages. Engine will be the producer of the annual York County Mini Maker Faire.
If your company would like to be a participating sponsor for York County Maker Faire, please contact makerfaire@feedtheengine.org or call 207-370-9130 or visit our sponsorship page.
ENGINE, located in the heart of Biddeford, Maine, is a non-profit arts organization. Engine's mission is to foster and integrate the arts and design, education, and sustainable creative entrepreneurialism as an explicit community value and civic priority in Biddeford. ENGINE is the home to the Compass Project boatbuilding program for at-risk youth, the Maine Fablab makerspace, NOC Darkroom, a ceramic and screen printing facility, a design store, and artist studios in addition to running a contemporary gallery space at 128 Main street. www.feedtheengine.org