Call for Artists - City of Sacramento, Art in Public Places Program
---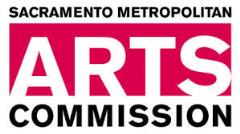 CALL FOR ARTISTS
CITY OF SACRAMENTO, ART IN PUBLIC PLACES PROGRAM:
PLEASE SHARE WITH YOUR ARTIST COMMUNITIES!
BUDGET: Estimated at $4 MILLION for multiple projects and programming
LINK TO RFQ: https://sacmetroarts.submittable.com
REQUEST FOR QUALIFICATIONS FOR A PRE-QUALIFIED ARTIST DATABASE
for the Sacramento Convention and Theater Complex
Submittal Deadline: Deadline: March 5, 2018, 5:00 pm Pacific Time
The City of Sacramento, Sacramento Metropolitan Arts Commission, a division of the City of Sacramento Convention and Cultural Services Department, invites Public Artists and Artists teams, as well as Studio Artists to submit their qualifications for potential inclusion in a pre-qualified artist database for public art opportunities for the Sacramento Convention Center and Community Theater sites. This list will be used to request proposals from artists to create permanently installed artwork at various sites throughout the Theater, the Convention Center, and the Plaza during the next three years. In addition, the Public Art Program reserves the rights to use this pre-qualified list to request proposals, commission or purchase existing work for other opportunities that might arise.
The project is open to experienced professional artists nationally and internationally. Professional artists living in Northern California are encouraged to apply.
All Materials must be submitted online, via Submittable website https://sacmetroarts.submittable.com
There is no application fee to apply or to use Submittable. To apply register a username and password and follow the instructions. The call is listed as City of Sacramento, RFQ FOR A PRE-QUALIFIED ARTIST DATABASE, Sacramento Convention and Theater Complex