Maine Arts Commission Expands Teaching Artist Roster, Adding Five Maine Artists to Online Resource
---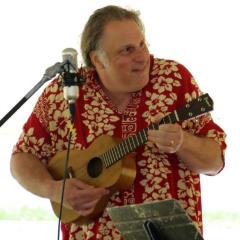 AUGUSTA, ME, December 16, 2016— The Maine Arts Commission is proud to announce the selection of five new artists to its Teaching Artist Roster. The roster, launched in 2014 and available at https://mainearts.maine.gov/Pages/Education/Teaching-Artist-Roster, includes Maine artists whose work reflects their expertise and commitment to providing learning opportunities for students and/or teachers in PK-12 educational settings. The Teaching Artists are available to conduct high-quality learning opportunities for students in school settings, as well as for community organizations that offer arts education.
"Data shows time and again that learning in and through the arts improves student learning in all areas, which is why the Commission is committed to encouraging schools to partner with teaching artists," said Argy Nestor, the Commission's Director for Arts Education. "We're excited to now have 56 outstanding Maine artists dedicated to sharing their skills with learners across the state."
The new additions to the Teaching Artist Roster are: Bridget Matros, Belfast, visual arts and music; Brigitte Paulus, Portland, dance and theater; Jeffrey Weinberger, Liberty, music; Kimberly Bentley, South Portland, visual arts; and Rachel Robbins, Whitefield, literary arts. Full biographies and contact details are available at https://mainearts.maine.gov/Pages/Education/Teaching-Artist-Roster. The Commission encourages educators and those responsible for arts education to utilize the roster by communicating directly with the Teaching Artists through the website.
The Arts Commission defines Teaching Artists as professional artists who are dedicated to lifelong learning and arts education, have made it an integral part of their professional practice, and who have cultivated skills as educators in concert with their skills as artists. The successful applicants demonstrated mastery of an artistic discipline; knowledge and expertise in sequential arts instruction; good communication skills; planning and organizational ability; and an understanding of PK-12 learners.
The Arts Commission's roster now includes 56 artists in disciplines such as music, dance, theater, visual arts, media arts, and literary arts. Applications from artists to be considered for inclusion on the roster are accepted only two times per year.
To learn more about the Maine Arts Commission's teaching artist program and to access the application please go to https://mainearts.maine.gov/Pages/Education/Teaching-Artists#. To learn more about the Arts Commission's other PK-12 arts education programs contact Argy Nestor at argy.nestor@maine.gov or 207-287-2713.
The Maine Arts Commission shall encourage and stimulate public interest and participation in the cultural heritage and cultural programs of our state; shall expand the state's cultural resources; and shall encourage and assist freedom of artistic expression for the well being of the arts, to meet the needs and aspirations of persons in all parts of the state. Additional information is available at mainearts.com.
# # #