New Maine Screenplay Contest Seeks to Jumpstart Maine Film Production
---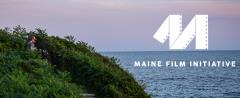 New Maine Screenplay Contest Seeks to Jumpstart Maine Film Production
The Maine Film Initiative is part contest, part crowd-funding effort. Funds raised from submission fees will be used to produce one of the winning scripts right here in Maine.
Portland, ME, February 1, 2017: The Maine Film Initiative is a new annual screenplay contest that seeks to create funding for Maine-based film productions. In addition to over $4,000 in cash prizes, the Maine Film Initiative is offering a Production Prize. The script that wins this prize will be produced in Maine using proceeds from the screenplay contest. The MFI is seeking diverse scripts that can be produced in Maine on a small budget, and is being produced by Maine filmmaker Allen Baldwin. "We have a thriving, talented film community in our state that is eager and excited for new opportunities" says Baldwin. "With the Maine Film Initiative, we are proud to highlight Maine as a micro-budget independent film destination while providing resources to produce work here in the state, and reward great screenwriting along the way." The competition has a regular deadline of February 28, and extended deadlines on March 1 and April 1. MFI is open to screenwriters from around the world. There are categories for short screenplays, feature length screenplays, and episodic scripts of 30 or 60 minutes in length. Submission fees apply, and will go towards the production of one of the winning films
Baldwin, who is executive producer and co-founder of the long running Maine film showcase Damnationland, hopes to make the Maine Film Initiative an annual event. "Ideally, this event will grow over the years and provide the filmmaking community of Maine with great scripts and startup funds for a long time to come. We are already receiving submissions from all over the world, and hopefully this project will allow us to show off the quality of the filmmakers here in Maine."
More on Allen Baldwin:
Born and raised in Norridgewock, Maine, Allen Baldwin attended Bowdoin College before moving to Portland,Maine, where he lives today. He is the co-founder of Damnationland, a long running short dark genre film showcase of Maine filmmakers. Recently, he produced Derek Kimball's feature film debut Neptune, which has screened at Slamdance, the Nashville Film Festival, the Atlanta Film Festival, and over a dozen other fests around the world. Criterion Cast called Neptune "One of the best films to come out of Slamdance in quite some time."
In September of 2016, Allen attended the IFP Film Forum in support of Kimball's latest feature, A Winter Table. Allen is a partner at the Story Board, a production company in Portland Maine, where he produces videos for clients all over the world. He is currently pursuing his MFA in Scriptwriting as part of the Stonecoast MFA in Creative Writing at the University of Southern Maine.
More on The Maine Film Initiative:
The Maine Film Initiative exists to generate and reward bold original screen-writing; to highlight Maine as a low budget film-making destination; and to support Maine film artists by investing directly in paying productions.
MFI is a screenwriting contest, where the top prize is the production of a script right here in Maine. Funds raised from submission fees will be used to produce one of the top screenplays, using Maine cast and crew.
For more information, visit www.mainefilminitiative.com, or call Allen Baldwin at 207-776-8737
More images available upon request
To submit, visit: www.filmfreeway.com/festival/Mainefilm
Facebook: www.facebook.com/mainefilminitiative/
Twitter: https://twitter.com/maine_film