The discovery of Theresa Ott Vaughn (1863-1903), the Buckbee banjo project
---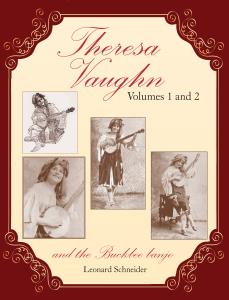 Project :
'The discovery of Theresa Ott Vaughn (1863-1903), the Buckbee banjo project and the connection to modern Broadway'
Description:
This project offers many benefits.
To make a long story very short, this project helps us better understand our music and culture. Getting acquainted with Theresa will do this for you. A very fresh improved musical / cultural perspective is found here. You can gain with a very wonderful mentor, role model .. a muse.
I believe all this is a priceless benefit, especially in this time of cultural angst.
For more information please visit my web page:
My goal is to connect with people or organizations in Maine to help create a very beautiful, significant documentary and/or live show(s) s about this project. Video documentary making, theatrical skills and experience would be very helpful. I am interested to discuss this preoject with musicians, singers and other interested persons.