We, Women: Funding for Arts - Open Call
---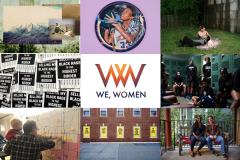 We're reaching out to share an exciting new project called
We, Women
. Starting in early 2020, we will create the largest storytelling platform of photo-based projects from across the United States, D.C., and Puerto Rico that tackles critical issues in our country right now from the perspective of women, transgender, and non-binary creatives.
We're in the process of curating a roster of phenomenal artists—the majority of whom will be people of color— who are developing community engagement art projects on issues ranging from gun control and affordable housing to climate change and reproductive rights. You can read about our first five founding projects and artists in New York, Louisiana, California, Illinois, and New Mexico here.
Now, for the first stage of We, Women we are looking to support up to 20 projects in 20 states and we're asking for your help to spread the word about our open call to the artists in your network. In addition to cash grants of $5,000-10,000, We, Women artists will receive mentorship and be included in nationwide exhibitions.
Please help us share the open call far and wide: we're looking to reach as many women, transgender, and non-binary photo-based artists as possible before our deadline of June 30. Feel free to use the resources on this page if you're interested in posting online.
And if you'd like to hear more about our upcoming plans for We, Women, please don't hesitate to reach out — we're always looking for more partners for outreach and support.
We, Women explores crucial issues across the United States, D.C., and Puerto Rico, through photo-based community engagement projects by women, transgender, and non-binary artists.
Join We, Women as a founding artist—applications due June 30!