1st Annual Flaherty Family Farm Arts & Crafts Show
Date: August 4, 2017 - August 6, 2017
Time: 10:00 AM - 03:00 PM
Location: Flaherty Family Farm, Scarborough
---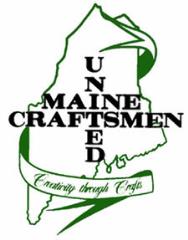 Buy Local...buy Made in Maine. 100 Maine artisans displaying their handcrafted items. Delicious food, plenty of free parking, rain or shine.
This event will be held at Flaherty Family Farm, 123 Payne Road, Scarborough. For more information visit our website or email unitedmainecraftsmen@gmail.com
NOTE: Hours are: Friday and Saturday 10:00 a.m. - 4:00 p.m. and Sunday, 10:00 a.m - 3:00 p.m.