35mm: A Musical Exhibition
Date: October 28, 2018
Time: 02:00 PM - 04:00 PM
Location: Corthell Concert Hall, Gorham
---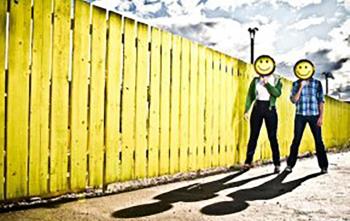 Music and Lyrics by Ryan Scott Oliver
Based on Photographs by Matthew Murphy
Vocal Arrangments and Orchestrations by Ryan Scott Oliver
Additional Percussion arrangements by Jeremy Yaddaw
Additional Guitar arrangements by Matt Hinkley
Directed by Edward Reichert
A picture is worth 1,000 words - what about a song? Can a picture inspire a song? In 35mm, each photo creates a unique song, moments frozen in time; a glimmer of a life unfolding, a glimpse of something happening. This stunning new musical is part concert, part exhibition, part poetry jam, part performance art...an intricately woven collection of stories that re-imagines what the modern American musical can be.
The production will be held at Corthell Concert Hall on the Gorham Campus. The University offers free parking for evening and weekend events in student or faculty lots. Tickets are $15 for adults, $10 for seniors, USM employees and alumni, $5 for students. To purchase tickets, call the Music Box Office: (207) 780-5555 // TTY: 780-5646, or purchase tickets online at www.usm.maine.edu/music/boxoffice.
Those needing special accommodations to participate fully in this program, contact Lori Arsenault, (207) 780-5142, loria@maine.edu. Hearing impaired: call USM's telex / TDD number (207) 780-5646.
35mm: A Musical Exhibition is presented by special arrangment with SAMUEL FRENCH, INC.
Filter Events
Venue
Corthell Concert Hall
37 College Avenue
Gorham
ME
Lori Arsenault
2077805555
ude.eniam@airol