39th Annual Augusta Armory Holiday Craft Show
Date: October 20, 2018 - October 21, 2018
Time: 10:00 AM - 04:00 PM
Location: Augusta Armory, Augusta
---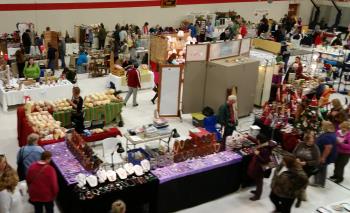 The Augusta Armory will host its Fall Holiday craft show with artists and crafters from Maine and New England on Saturday and Sunday October 20 and 21 from 10:00 a.m. to 4:00 p.m. both days. The Augusta Armory is located at 179 Western Avenue, (across from Burger King), I-95 exit 109 .
It's the perfect time to start buying all your holiday gift items from our talented artisans selling their one of a kind products. Give a gift with meaning, give a gift of quality, give a gift made in the USA at our craft show at the Augusta Armory.
For more information please call Steven at 207-946-7079 or STpromo37@aol.com October 20 and 21.
Promoted by Maine Made Crafts www.newenglandcraftfairs.com.