A Season of Celebration Concert
Date: December 12, 2021
Time: 03:00 PM - 05:00 PM
Location: Gendron Franco Center, Lewiston
---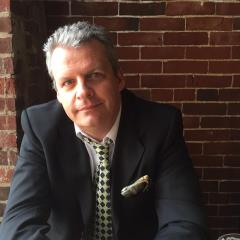 The Maine Music Society Chorale, directed by Dr. Richard Nickerson and accompanied by pianist Bridget Convey, will present its holiday concert, A Season of Celebration, at 7:30 p.m. on Saturday, December 11 and at 3:00 p.m. on Sunday, December 12 at the Gendron Franco Center in Lewiston.
This will be the first concert since the Holiday performance of December 2019 – two long years ago. The Chorale's triumphant return to singing will include many familiar works featuring Robert Shaw's Many Moods of Christmas, Suite #3 and Michael John Trotta's Gloria.
Celebrating the holiday season with the MMS Chorale has become a beloved tradition in the L/A area, and you won't want to miss the highlight of the concert season. Its 48 volunteer singers from within and around the LA community have been enthusiastically rehearsing for weeks and are ready to make this a performance to remember!
Come usher in the season by celebrating time-held traditions while creating new ones. This family-friendly concert promises to bring out the memories, spirit, celebration and magic of the holiday season.
IMPORTANT PLEASE NOTE: All performers and volunteers are fully vaccinated against COVID-19.
Audience members 12-years or older must provide proof of vaccination against COVID-19 or of a negative authorized COVID-19 test result for admission, and all attendees must be masked while in the Franco Center. This policy is for our collective health and safety, and will remain in effect until further notice.
For details go to www.mainemusicsociety.org.
Tickets are available online at www.mainemusicsociety.org or by calling our business office at 207-333-3386.
MMS encourages you to purchase your tickets ahead of time.
Ticket Information:
Adult - $22*; Senior - $20*; Student - $10*
Children under 12: free when accompanied by an adult
Group rates: 20% off price before handling fee for 10 or more tickets to the same performance purchased at the same time.
* Handling fee: $2 per ticket
The Maine Music Society thanks our season sponsors Hardy, Wolf & Downing and the Ladd Foundation and the Event Co-Sponsors Austin Associates and Cornerstone Wealth Planning for making this concert possible.