Model Railroad Celebration Rolls into the Maine State Museum!
Date: November 30, 2018 - December 1, 2018
Location: Maine State Museum, Augusta
---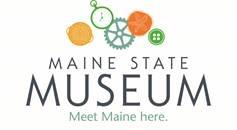 Come to the Maine State Museum for two days of chugging trains and tooting horns during our annual Model Railroad Celebration! The engineers flip their start switches on Friday, November 30 and run from 9:00 am to 4:00 pm and stay through Saturday, December 1, from 10:00 am to 3:00 pm with free admission for all.
Meet the members of the Maine 3-Railers and check out the wonderful display of operating O-gauge and N, Z, and TY- scale model trains and accessories. Members of the club will operate the layouts all day and will be available to answer questions regarding model railroading.
When: Friday, November 30th 9:00 am to 4:00 pm &
Saturday, December 1st 10:00 am to 3:00 pm
Where: Maine State Museum, 230 State Street, Augusta, Maine
What: Model Railroad Celebration
The Maine State Museum is open Tuesday through Friday 9am-5pm, Saturday 10am-4pm. The museum is closed on Sunday, Monday, and all State holidays. Admission is $3 for adults; $2 for senior adults over age 62 and children 6-18 years of age; children under 6 free. Maximum charge for families is $10. For more information please call 207-287-2301, or visit the Maine State Museum website:www.mainestatemuseum.org
Filter Events
Venue
Maine State Museum
83 State House Station
193 State Street
Augusta
ME
04333
Joanna Torrow
207-287-6608
vog.eniam@worroT.annaoJ