Naples for the Arts - Fine Art & Craft Show
Date: August 5, 2017
Time: 09:00 AM - 05:00 PM
Location: Naples for the Arts - Fine Art & Craft Show, Naples
---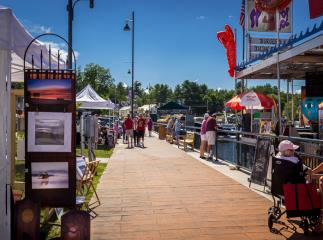 Naples for the Arts - Fine Art & Craft Show
Date: August 5, 2017
Time: 09:00 AM - 05:00 PM
Location: Naples Causeway, Naples
---
Join Naples For The Arts, for our 6th year on the Naples Causeway, overlooking Long Lake with views to Mt. Washington.
Held in the heart of the Lakes Region, the exceptional quality artwork from our Artists and Craftsmen, surrounded by beautiful scenery, make this art show a favorite summer event for our local friends and visitors from everywhere.
Come and enjoy the great art, music, and fun at the Naples For The Arts, Annual Art and Craft show.
Type of Work Accepted - Naples For The Arts is open to artists and craftsmen who wish to exhibit drawings, paintings, sculpture, photography, jewelry, and crafts.