Naughty Bits
Date: October 14, 2023
Time: 07:00 PM
Location: The Strand, Rockland
---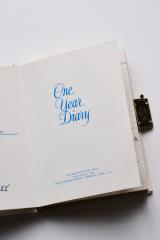 Acclaimed solo performance artist Sara Juli will present the World Premier of her newest piece, Naughty Bits, on the Strand Theatre stage on Friday, Oct. 13 and Saturday, Oct. 14 at 7pm. As part of the Strand's New Century Series, tickets are available on a Pay-What-You-Can scale of $0-$25.
Naughty Bits is a dance-play set inside Juli's memories that examines sexual trauma while finding levity within the tragic. Her mission is to explore her own personal struggles through the medium of performance. In sharing her work, she creates space for audiences to access their own challenges or traumas. Her provocative, introspective autobiographical solo performance fuses movement, text, song, audience interaction and comedy to both acknowledge the gravity of her burdens as well as simultaneously laugh at their reality. Sara Juli has been described as a "skilled comedian, actress and dancer" and "a light of the downtown dance and theatre scene." Naughty Bits finds the forgotten bits, funny bits (and wobbly bits) of putting one's mind and body back together.
Dramaturgy for Naughty Bits is by Michelle Mola, with projections by Devon Kelley-Yurdin, lighting and sound by Justin Moriarty, and costumes by Carol Farrell.
A post-performance discussion is scheduled for Friday, October 13th and will invite an advocate from New Hope Midcoast, a nonprofit organization working to end abuse, dating violence and stalking. Please join us for this important conversation where audiences can engage in a conversation about the work, along with talking about sexual assault, empowerment, available resources and the role of the arts in the healing process.
Naughty Bits was commissioned by the Strand Theatre in Rockland, Maine, through their New Century Series. The upcoming performance was preceded by two "work-in-progress" performances at the Strand in the past year, in which audience feedback and dialogue helped to shape the piece.
Additional support came from the Maine Arts Commission, and the American Rescue Plan Maine Project Grants, a subgranting program administered by SPACE for the National Endowment for the Arts. Naughty Bits residency support was also provided in part by New England Foundation for the Arts' New England Dance Fund, with generous support from the Aliad Fund at the Boston Foundation.