Psychic Medium Returns to Cumston Hall for Theater at Monmouth Benefit
Date: May 11, 2016
Time: 07:30 PM
Location: Theater at Monmouth, Monmouth
---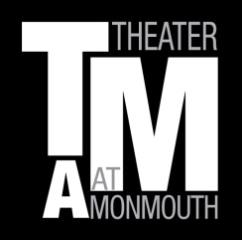 Last season Psychic Medium Angelina Diana delivered inspirational and supportive psychic readings for more than three hours to a sold-out house in support of Theater at Monmouth. Due to popular demand, Theater at Monmouth has arranged for Angelina to return for another engaging evening of random readings and discussion of the metaphysical. If you've always wanted to learn more about the afterlife and have a strong desire to reach out to loved ones then join us at Cumston Hall on Friday, May 20 at 7:30 p.m. A portion of all proceeds benefits Theater at Monmouth; tickets $35 per person.
About Angelina Diana: Psychic Medium Angelina Diana had been a popular radio host and newscaster for many years, until the world of connecting to energy came into her life. At first, she studied it privately to improve her own life. Then the urge to interview psychics and mediums grew stronger. She then realized that there were those practitioners "in the work to heal and those in it to steal." After Angelina received many personal validations from the energy world, she decided to read other people to see if there was evidence there. She decided to leave the world of broadcasting, to broadcast information from the other side and to help others through psychic readings and spiritual guidance.
As a Psychic Medium, Angelina Diana participated in the prestigious Mediumship Afterlife Tests of The Veritas Research program under the direction of noted author and scientist, Dr. Gary Schwartz at the University of Arizona. It was during extensive scientific testing that Ms. Diana's otherworldly accuracy was scientifically verified. She was the first medium to be certified by the Forever Family Foundation in 2005. She wishes to be a resource to help clients discover their own natural psychic ability and, if they have experienced a loss, help them understand their ability to connect to their loved ones on the other side. For more information on Angelina Diana visit http://www.angelinadiana.com/.
Ticket prices for the Psychic Reading Seminar are $35. For additional information and reservations, please contact the TAM Box Office at 207-933-9999 or visit www.theateratmonmouth.org.