Seanachie Nights presents Andy Davis telling Irish Tales
Date: March 9, 2020
Time: 07:00 PM - 09:00 PM
Location: Bull Feeney's, Portland
---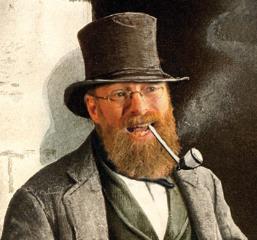 Seanachie Nights presents
New Hampshire Storyteller Andy Davis telling Irish Tales!
NOTE: This show will take place on the SECOND Monday of the month, instead of the third Monday.
Seanachie Nights welcomes New Hampshire Storyteller and all-around wit, Andy Davis.
This time around, on his annual late winter visit to Seanachie Nights, Andy Ruadh Davis will tell a full set of Irish stories, tales from a dim, distant age when humans were greedy and warlike…
At the center of the evening will be a long melodious tale peopled with a big farmer and his progeny, a henwife, fifty cattle, a noble thief and a thieving noble, three witches, an enchanted bird, a one-eyed giant, several ravenous wolfhounds, and at least one ghost.
Andy spends the winter months practicing his stories to Canada Jays amid the rime ice of New Hampshire's White Mountains. He keeps the world safe for freethinkers, dissidents and change-makers as co-director of the World Fellowship Center, a peace and justice-oriented family camp and retreat center in the shadow of Mt. Chocorua.
For more about Andy, visit andydavisstoryteller.com.
Seanachie Nights is the creation of local (seanachie) storyteller, artist and playwright Lynne Cullen.