Sound and Story: The Art of Editing Dialogue
Date: April 17, 2020
Location: Online, Online
---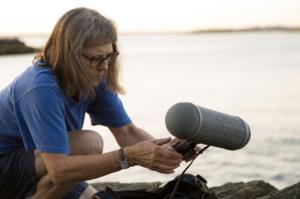 Sound Artist Dianne Ballon
Sound & Story: The Art of Editing Dialogue
Online: Two classes: April 17 6-7:30 PM & April 30 6-7:30 PM
Sound Artist Diane Ballon is teaching an online class:
Sound and Story: The Art of Editing Dialogue Online-- through the Podcast Garage (Cambridge, MA) on Friday April 17th 6-7:30 PM.
We will meet virtually on the 17th.
Then you will have a week to do editing assignments.
Our second and last meeting will be: on the 30th.
Must have and be familiar with using a DAW (digital audio workstation).
Register at Podcast Garage, if interested CLICK HERE