Southern Maine Steampunk Fair
Date: August 10, 2019
Time: 11:00 AM - 04:00 PM
Location: Brick Store Museum, Kennebunk
---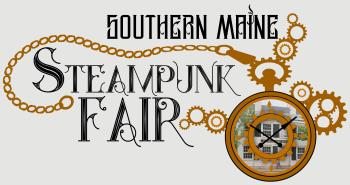 It's back! The annual celebration of Steampunk and Victoriana happens this year on Saturday, August 10th, from 11am to 4pm. Makers, artists, performers, lecturers and creators from throughout New England (and beyond) illustrate the world of steampunk.
Special guests include author Leanna Renee Hieber, and Steampunk-Celtic musicians Ohanleigh!
The highly-popular Steampunk High Tea hosted by the Guild of Extraordinary Gentlewomen will return for an afternoon of delicious treats, tea, and Steampunk discussion! Tickets ($35/$30) will go on sale next week.
Not sure what "steampunk" is? What a great reason to visit! "Steampunk" is a view of the world through the lens of Victorian futurism - think of Jules Verne's "20,000 Leagues Under the Sea," or, more recently, Will Smith's version of "The Wild Wild West." The Museum's event celebrates the aesthetics, inventions, and creations of a future-world created by Victorian steam power.
Tickets: $5 per person, $2 for Museum members; free for children under 12.