The Santaland Diaries
Date: November 22, 2018
Location: Theater at Monmouth, Monmouth
---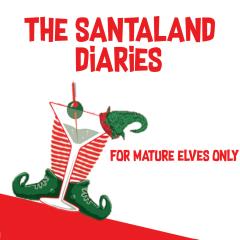 Meet "Crumpet" the quintessential elf-gone-bad as he relives a series of less-than-merry misadventures in David Sedaris' hysterical antidote for holiday havoc. Spend some time in Santaland with one of Santa's little helpers during Macy's Christmas shopping rush—as he handles the hordes of insufferable shoppers and their kiddos with whacked out wit and wicked humor.
by David Sedaris
adapted by Joe Mantello
directed by Dawn McAndrews

sponsored by Tex-Tech Industries, MaineGeneral Health, and Winthrop Area Federal Credit Union
Schedule
Thursday, November 22, 7:30 p.m. (Preview)
Friday, November 23, 7:30 p.m. (Opening)
Saturday, November 24, 1:00 p.m. and 7:30 p.m.
Sunday, November 25, 1:00 p.m.
Thursday, November 29, 7:30 p.m.
Friday, November 30, 7:30 p.m.
Saturday, December 1, 1:00 p.m. and 7:30 p.m.
Sunday, December 2, 1:00 p.m.