The Stacy Brothers
Date: October 21, 2023
Time: 07:00 PM - 08:00 PM
Location: Denmark Arts Center, Denmark
---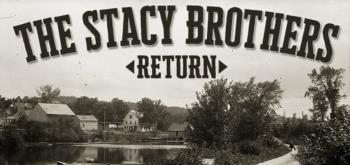 The RETURN of the Stacy Brothers! Butch, Jim, and Rusty share another memorable evening of their stories of events and people they have known and worked with over the years – from Willard McKusick, Oscar Freeman, Norman Hale and many more! Denmark's oral history from late 1880's to now; bridging past and present. Possibly some stories you haven't heard … yet!
Come join this interactive discussion …. A Denmark Historical Society & Denmark Arts Center collaboration with support of the Stacy Family.
Pay-What-You-Can (suggested donation $10). Pre-registration is strongly requested.
Filter Events
Venue
Denmark Arts Center
50 W Main Street
Denmark
ME
04022
Susan Beane
(207) 452-2412
gro.strakramned@ofni